Bracken Way
Details

Last Updated: Sunday, 27 January 2019 17:52
Hits: 2307
Outline Planning Application Submitted for 286 Homes Bracken Way.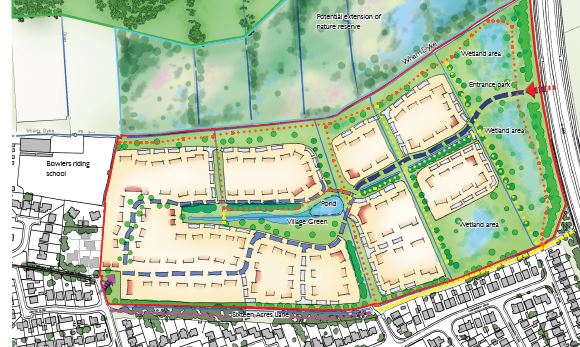 Sefton Council have now put an application for outline planning permission for 286 homes at Bracken Way on their website.
What is Outline Planning permission?
An Outline Planning Application means that they are not addressing all the issues required to gain full planning permission, they are only seeking to have approved specific aspects of their planning proposal.
We were told (when they met the Formby Parish Council last year) that Developers would only be addressing access to the site at this stage, however their application refers to "flood alleviation measures, extension of nature reserve, public open space, ground re-profiling and associated works", these are all crucial to how the site drains, or as we all know fails to drain and floods. Other matter will be addressed by a subsequent application. These unaddressed matters are referred to as "reserved matters". Residents will be unable to comment or object about reserved matters at this time.
Click here to go to this application on Sefton's Planning Website. PLEASE NOTE that although the planning application is now on Sefton's Website, the statutory consultation period does not begin until notice is placed in the press and site notices are placed around the development site (usually on gates and lamposts), so keep an eye out for these signs and let us know as soon as you spot them.
FRAGOFF will be submitting a comprehensive objection to this proposal and will be posting helpful tips on matters that might make the strongest objections.